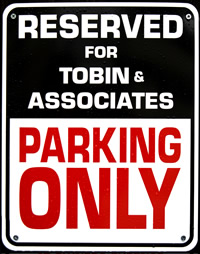 TOBIN & Associates




Telephone contact: 415-450-0810



TOBIN & Associates, headquartered for nearly a decade in New York City, operates from offices in Sonoma in the heart of California's wine-growing country. Since its inception, TOBIN & Associates has maintained a business philosophy of working for a limited number of clients at any one time and providing a clear transition path for clients to create or enhance in-house expertise.


Tobin's personal business history includes senior corporate communications positions with major global corporations, including Heublein Inc. (California wine unit); MCI Communications (as corporate spokesperson); American Express (head of North American public relations) and First Data Corp (SVP of Corporate Communications). He began his career as a journalist with the Palo Alto (CA) Times and later at the San Francisco Chronicle. He has directed communications activities for IPOs involving First Data Corp, MoneyGram Payment Systems, The Sabre Group, and ANC Car Rental.